---
Vacation Bible School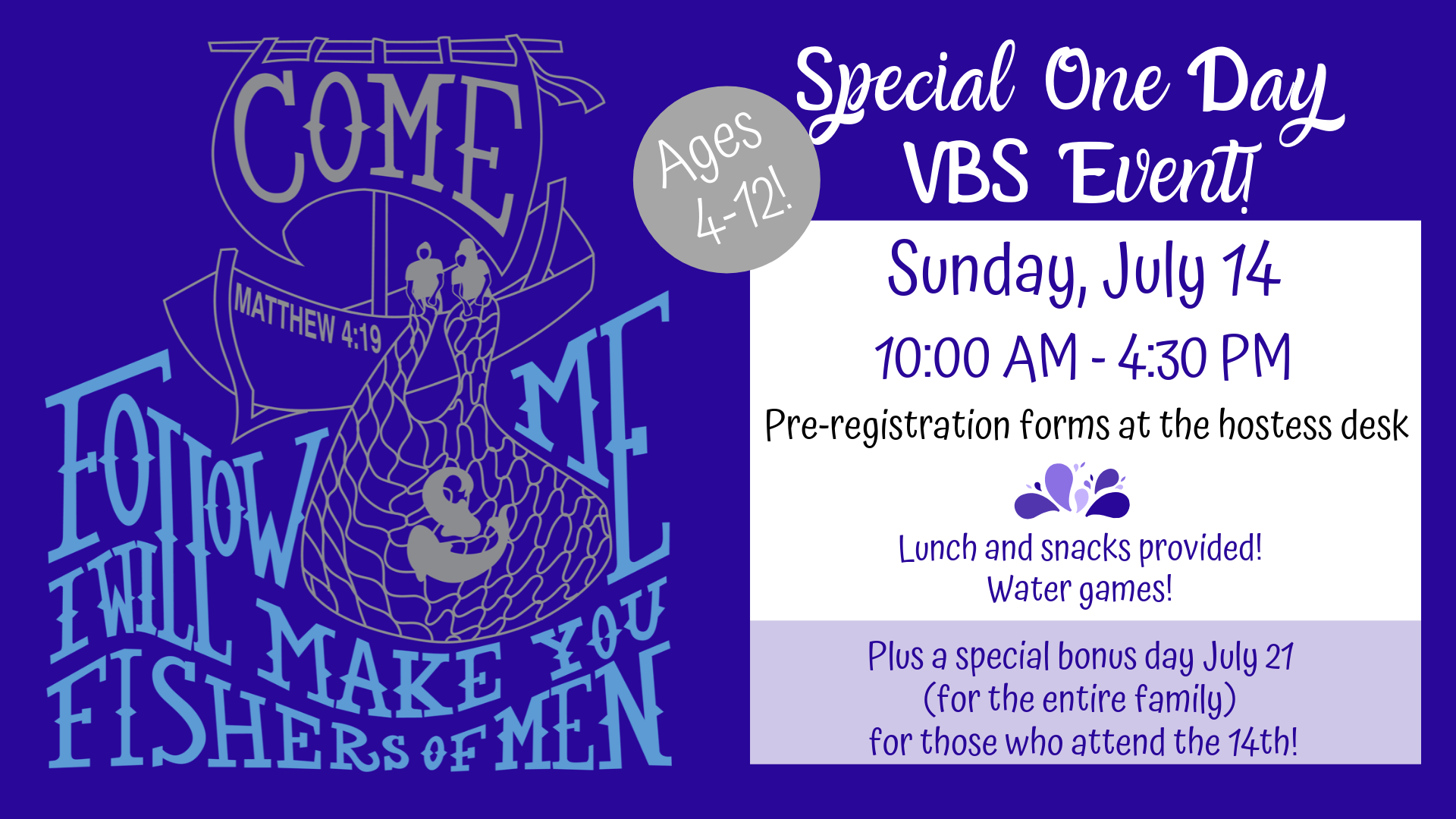 Bring your children (4 to 12 year-olds) for this special ONE DAY Vacation Bible School on Sunday, July 14 from 10 AM to 4:30 PM, right here at Sacramento Central Church. This year's theme is "Come Follow Me". Lunch and snacks will be provided, and there will be water games (so dress appropriately, towels provided).
Same day registration opens at 9:30 AM.
For more information, contact Amalia at 916.248.1262.
See you there!
Recommended Posts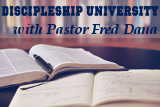 09/03/2019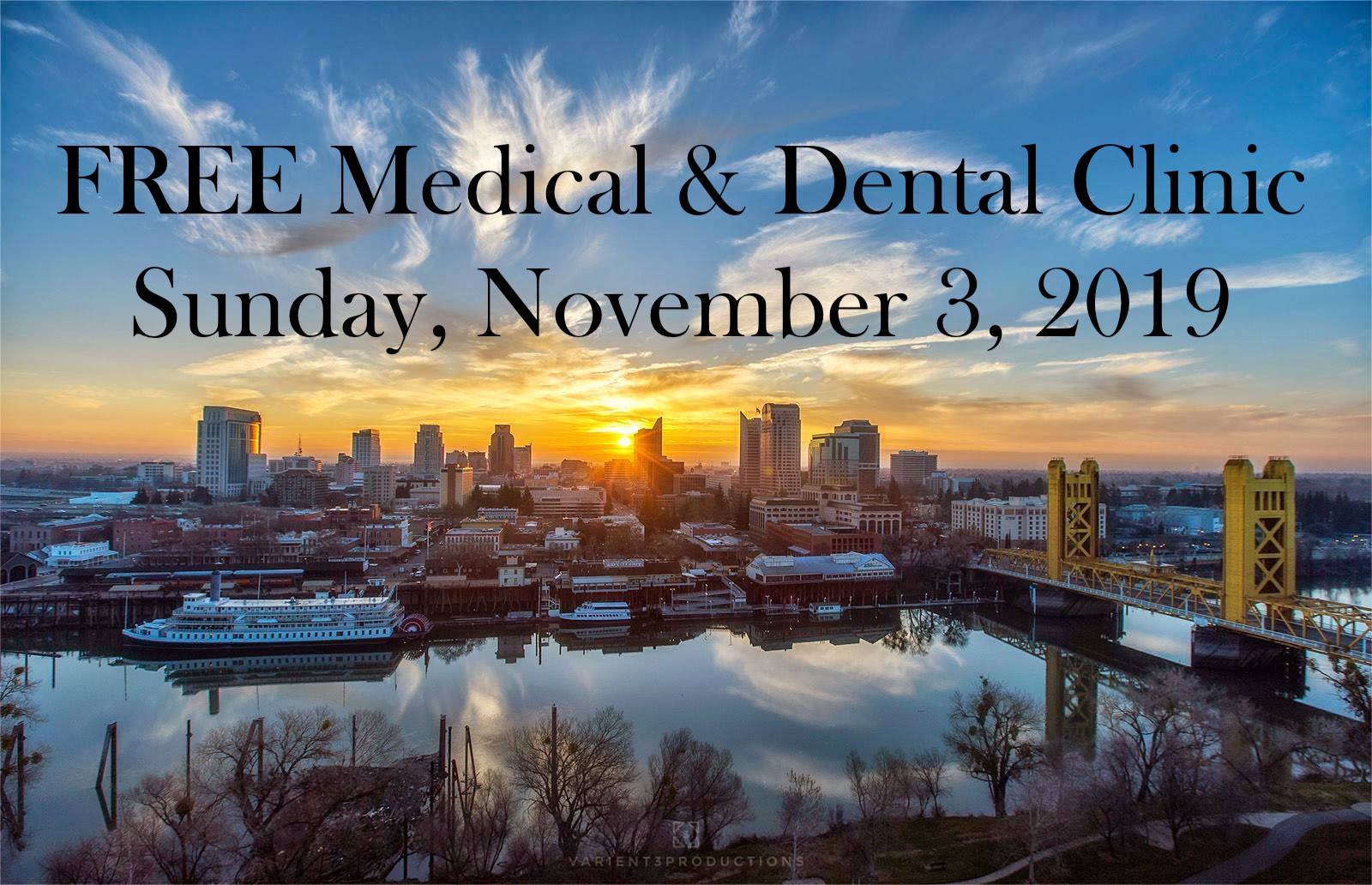 09/03/2019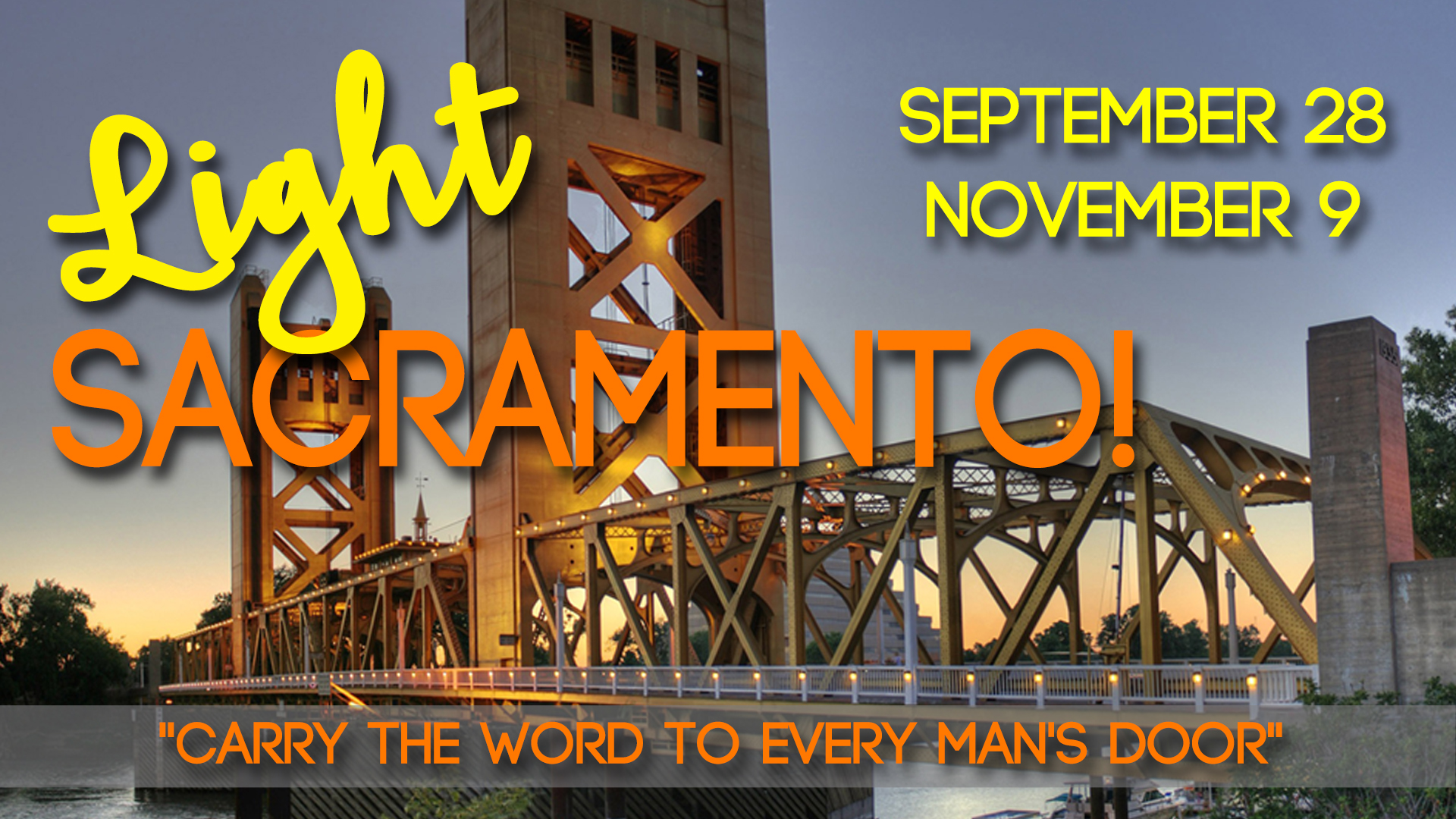 09/03/2019