---
Project Paradise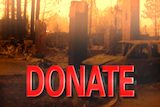 The Camp Fire in Northern California is the state's most destructive blaze in recent history. We are saddened by the loss of many lives and the number of people still unaccounted for. Tragically, the Paradise Seventh-day Adventist Church burned down, and many Adventists, including pastors, are among those left homeless.
Your immediate help is needed.
Right now, Barbara Ralls, our Community Services Leader is asking for gift cards. Her contact in Chico, who is coordinating housing for our teachers, said they already have too many clothing items, etc.. What people need are gift cards. Gifts cards from Walmart, Target, Safeway, WinCo, Raley's, Trader Joes, and Grocery Outlet would be ideal. Anything from $25 to $250 would be terrific. Please give more if you can.
Please bring your gift cards to the church office or mail them to 6045 Camellia Avenue, Sacramento, CA 95819.
Barbara's contact also told her that another large need is for that of campers and RV's. Adventist teachers are currently in cramped and closed quarters. If you have something similar you can lend for 1, 2 or 3 months to help a family out, that would be terrific. Please call Barbara at (916) 880-0164.
You can also directly donate to Project Paradise where all proceeds will go toward helping those displaced by the fires.
Many of us would love to go and help, but we can't. But perhaps we can help in the ways already mentioned above. Let's see if we can truly make a difference and do unto others what we would have them do unto us if in a similar situation.
Recommended Posts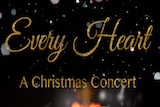 11/08/2018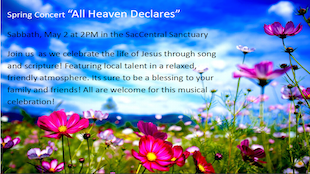 04/21/2015