---
Proclaiming Truth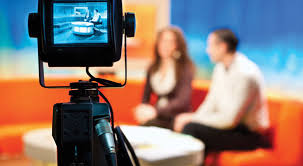 Shortly following World War II, U.S. funded broadcaster Radio Free Europe (RFE)/Radio Liberty (RL) was established to fight communistic ideology that had engulfed the region by broadcasting messages of truth and hope to the thousands of displaced persons behind the Iron Curtain. The communist governments responded to these unwelcome radio messages by jamming their signals so that it was difficult or impossible to hear the programs from RFE/RL. Insightfully, President Harry Truman described the problem as, "a struggle, above all, for the minds of men."
The struggle for the human mind is at the heart of the great controversy between Christ and Satan. The enemy of souls is working feverishly to interfere with the proclamation of the everlasting gospel of Revelation 14. He does not want people to know the truth so they will be ready for the climactic events that are about to break upon planet earth. That is why it is imperative we utilize every method at our disposal to effectively and efficiently proclaim God's last-day message to the masses.
Central's History of Proclamation
Since it's inception Sacramento Central Seventh-day Adventist Church has embraced the vision to proclaim the three-angels messages through media outlets, seeking to reach as many people as possible with "present truth" messages.
For twenty years we have partnered with Amazing Facts to produce high-quality, Christ-centered programming that has been viewed by thousands of individuals both locally and abroad. Our vision to utilize this medium for the spreading of the three-angels messages has neither lessened nor dimmed. Although our partnership (not relationship) with Amazing Facts will come to an end in September, Central has been afforded the opportunity to renew her commitment to the steady production of programs that will make a decided and positive difference in the lives of untold thousands.
Staying Steady
Earlier this year Nielsen Media Ratings Company released their "Cross-Platform Report" which provided some amazing statistics. The report showed that the average American watches more than 5 hours of television every day. They then spend an extra 32 minutes a day on time-shifted television, an hour using the internet on a computer, and an hour and seven minutes on a smart phone. You would agree with me that that's a lot of time in front of the machines!
These statistics are informative. With the average American spending this much time watching television and surfing the net we have an amazing opportunity to reach a lot of people with the everlasting gospel by continuing to provide high-quality, Christ-centered programs.
While we have a large population base to reach in the Sacramento area (2.66 million in the metro region) we can potentially impact many more people's lives in California, the United States, and throughout the world through the use of the internet, satellite, and cable outlets.
Add to these opportunities that Bible prophecy is fulfilling right before our very eyes. Our prophetic scenario is rolling right along as predicted. Recently Pope Francis lamented the "abandoning of the traditionally Christian practice of not working on Sundays, saying it has a negative impact on families and friendships. He said that spending Sundays with family and friends is an 'ethical choice' for faithful and non-faithful alike."
He has also just named the consulters for a newly formed Pontifical Council for Promoting Christian Unity, something his predecessors worked toward and that he has been actively promoting. It is without question that we are living in the day of Revelation 13. Friends, now is definitely not the time to do less in the work of proclaiming the three-angels messages.
Messages of Hope
With all of this in mind we would like to share with you our vision:
Central Study Hour. We plan to continue to film, record, and disseminate these important hour-long weekly Bible studies. This program will be both evangelistic in nature to reach people with the truth and serve as an important Biblical resource for Sabbath School teachers and members throughout the Seventh-day Adventist Church.
Messages of Hope. We plan to film, record, and disseminate vital 30-minute messages of hope and truth. These messages will be taken from Central's weekly worship services and made available to the general public so they can become acquainted with last-day Bible truth and find hope in troublous times.
Other Programming. We eventually plan to live-stream Central's weekly prayer meetings, Discipleship University, and any other programming that we think will provide nurture and discipleship to our online membership and viewers.
To Sacramento & Beyond!
We want to make all of these programs available through a variety of avenues to reach as many people as possible with the everlasting gospel. We will continue to utilize Central's important CD/DVD ministry, but will also use:
Central's Facebook page (www.facebook.com/sacramentocentral)
Central's website (new site launching soon – www.saccentral.com)
Central's YouTube channel (www.youtube.com/thecentralconnection)
Sac Faith TV, a local cable TV station out of Sacramento, which currently has a potential viewing audience of 1.8 million through Consolidated Communications (Surewest) and Comcast, and getting ready to increase to over 3 million upon joining AT&T U-Verse. Through their online webcasting the potential viewership increases exponentially.
Better Life TV, an over-the-air Adventist network, which reaches large regions in northern California and Oregon, with a potential viewership of over 12 million people and growing.
Potentially 3ABN, Hope TV, and other outlets as opportunities become available.
What It Will Take
Commitment. Central is situated to make a terrific impact for the everlasting gospel and it's going to take commitment and dedication to make that happen. Earlier this year you confirmed your dedication to media ministry when 84% of you said "Yes" to the continuation of media programs being produced by Central. With support like that here at Central the future of media ministry is bright.
Trained Volunteers. We are seeing more interest from our members in getting behind the development of a locally trained robust volunteer media crew. More are being given the opportunity to develop their skills in this area. With an energetic audio/visual leadership equipping the next generation and a professional producer/director providing monthly video/studio training, we are encouraged about the future of producing top-quality programming.
Financial Support. At our recent church business meeting you affirmed your support of an equipped media ministry when you voted to fund the replacement of exiting camera's, and audio and studio equipment. Already close to $10,000 has been generously given but more is still needed. Our goal is to see Central's membership raise $75,000, which will be matched by existing Central funds to finance the purchase of the following:
$80,132 for 3 JVC ProHD GYHM890 Production Camera's (including lens, multi-core module, viewfinder, pedestal/dolly system, cabling, etc.); $15,096 for studio equipment (ATEM 2M/E Switcher, Multi-View Monitor, BM Hyper Deck Shuttle, Monitors, etc.); $6,456 for house audio (handheld & belt-pack wireless mics, etc.); $19,069 for studio audio (audio board, isolation transformers, channel compressors, etc.); $20,000 for lighting (lighting fixtures, dimmer rack, etc.); $4,000 for auxiliary room streaming (camera, tripod, computer, etc.); $4,000 for miscellaneous (installation, wiring, camera stands, etc.)
On top of equipment expenses we will also have recurring monthly costs of about $2,500 to cover editing and other programming costs. Your continued financial support is very much needed to run an effective media ministry at Central.
Prayer. We want to be right in the middle of God's will when it comes to His plans for Central, and there's no better way to know that we are as we individually and collectively continue to seek God's continual guidance through prayer. Let us pray that we don't run ahead or lag behind God's leading. Let's pray for courage and faith in these trying hours. And let's pray that Central will be a beacon of hope and truth in this hopeless and crocked world.
Let's move forward together realizing that the success of what we do won't come from a few gifts and talents but from a collective sacrifice. I believe the best is yet to come for Sacramento Central. How about you?
In His service,
Chris Buttery, Senior Pastor
Sacramento Central Seventh-day Adventist Church
Recommended Posts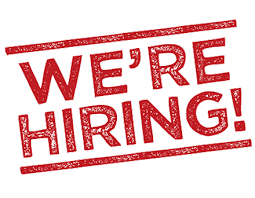 06/01/2018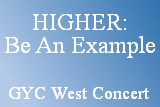 04/15/2018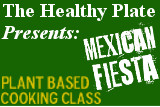 02/25/2018