Flight to Nowhere?
The news article headline read: "Check in but never leave: Taiwan offers fake flights for travel-starved tourists." In a day and age where we hear a lot about fake news and fake this and that, it may not be too surprising to learn about the offer of fake flights.


The offer was made for travel lovers as a cure for those with itchy feet who couldn't travel due to planes being grounded during the coronavirus pandemic. And what do "travelers" get for this fake flight? They receive a fake itinerary at check in, as well as a walk through passport control and security, and the chance to board the aircraft. The passengers and the plane however, never leave the departure terminal. A flight to nowhere.


In a separate scenario, a Tokyo-bound flight actually left Los Angeles, but after 4-hours into the trip it made a U-turn over the Pacific Ocean and returned. Why? Because one passenger, for reasons still not known, had boarded the wrong flight.


All Nippon Airways Flight 175 left the Los Angeles International Airport at about 11:30 AM, spent about eight hours in the air and landed back in California just after 7:30 PM, majorly inconveniencing its passengers, including a celebrity, who live-tweeted to her 9.2 million followers, "flight to nowhere."


The reality is, many of us have felt like we've been on a "flight to nowhere" for a year due to the coronavirus pandemic. In March of 2020, life as we knew it came to a grinding halt. Businesses and schools closed. A lot of plans were upset. Lives were turned upside-down.


Then it looked like we were making progress. States, counties, cities, and towns began to open back up. But a slight spike in coronavirus cases shut everything down again. While things are slowly opening back up once more, it has certainly felt like we've been going nowhere.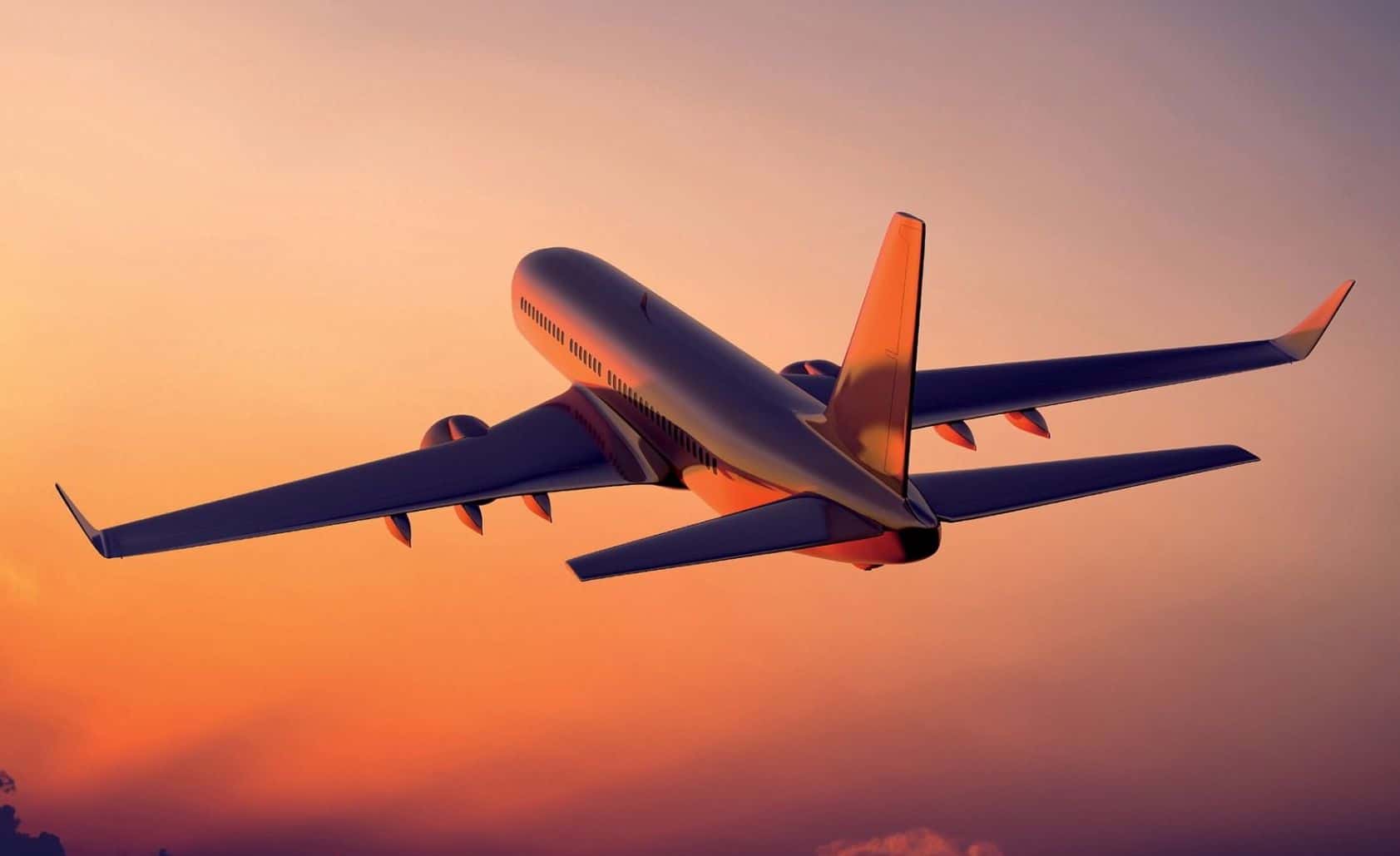 Reaching Our Destination!
We've all been affected by the pandemic lockdowns in some way or another. Even Sacramento Central has taken its hits. But like many of you, we've not been content to take a "flight to nowhere."


We have decided that a trip to nowhere isn't a viable option, not when we know there's a world that needs the saving grace of Jesus; not when we know Jesus is coming back soon. We are determined to arrive at our destination by God's grace. That just means we have decided that it's business as usual while we manage the limitations imposed on us. We won't stop doing what God has commanded us to do while at the same time supporting the fight against the spread of the virus.


We must be about our Father's business, and we are encouraged to know that you will continue on the journey with us.


The Bible exhorts us to "not grow weary while doing good, for in due season we shall reap if we do not lose heart." (Galatians 6:9)


Now is not the time to slacken our grip on God's promises or rest easy in the work of saving souls. People are feeling more isolated than they've ever felt before. They need hope and a purpose.


Thankfully, God's Word provides these, and God has placed us where we are to carry it to them. Sacramento Central is strategically positioned to do just that.


Approximately 30,000 students converge on the campus of Sacramento State each year. Sacramento State is located across the street from our church.
4 miles from our church is the California State Capitol, where state leaders make major decisions affecting nearly 40 million Californians.
We are also a multi-cultural church situated in a multi-cultural city with a large assigned target-area population.
Through our TV programs our reach extends beyond Sacramento into the corners of California, North America, and the world!
Imagine if the students of Sacramento State heard the three angel's messages and were able to take the truth back home with them after leaving school. How quickly the message would fly!


Imagine our state legislatures learning about the everlasting gospel and sharing what they've learned with other thought-leaders across this state. How much further the message would go!


Imagine if all 1,300 Central members won one person to Jesus and His last-day truth each year, right here in Sacramento. How wonderfully the church would grow!


A tremendous door of opportunity remains open before us. Shall we not with wisdom, zeal, and courage walk through it?


This is why Operation Joash, Sacramento Central's inspiring initiative to rebuild for tomorrow, was launched three-and-a-half years ago.
a vigorous 5-year evangelistic church growth program, and
a robust building renovation program, which, when completed, will give us that solid platform to continue to operate a highly successful ministry from.
And since we began God has worked remarkable miracles to bring us to where we are today. It's been quite the ride, but we have been moving; we have been going somewhere. We are not on a trip to nowhere!
Year 3 Milestones Reached
Hosted 4-week virtual evangelistic series Hope Awakens
100+ people served during 3rd annual free dental and vision clinic
Over 55,000 pieces of truth-filled literature shared
Over $100,000 raised for projects
Sabbath School rooms remodeled
Internet installed in all Sabbath School rooms
Year 4 Goals
What are the prayer goals for Year Four of Operation Joash (July, 2020 to June, 2021)?


Rebuilding God's Spiritual House
Complete Phase 2 of Mass-Mailing Initiative (Sabbath & salvation message to every home in our assigned territory)
Conduct Depression Recovery program & Health Expo for community
Hold a city-wide 4-week evangelistic series
45 precious souls baptized/POF
Open 10 more L.I.F.E. groups across Sacramento
Restoring God's Physical House
Install Campus-Wide Internet/Intercom/Security Systems
Resurface Courtyard Pavement & Replace Planters. (Partially completed)
Nearing Our Destination
There is still much to do in short time, and that's why your continued commitment to God's work at Sacramento Central is still needed. Claim the following Bible promise, put it to the test, and see what God will do for you as you dedicate the overflow of your God-given resources to the lofty purposes of a finished work.


"The generous soul will be made rich, and he who waters will also be watered himself."
WHAT ARE OUR FINANCIAL GOALS THIS YEAR?
Operation Joash Year 4 Goal

= $72,000
* Raised to-date – $37.000 (51% of goal)


Not Equal Giving, But Equal Sacrifice
The strength of any fundraising endeavor is planned and systematic giving. To provide the best opportunity for the greatest participation and the achievement of a maximum goal, an annual, 52-week plan of giving has been adopted. You will again be asked to establish your own schedule of giving weekly, monthly, quarterly or annually.


Our request for planned giving has one fundamental principle: Not Equal Giving, But Equal Sacrifice. Decisions concerning the amount of the gift rest solely with you and/or your family.


What should you give? There's just one answer—a generous, sacrificial gift; as much as your income will allow; an amount sufficient to represent your appreciation toward God.


Thank you for prayerfully considering what this year's gift toward Operation Joash will be.


QUESTIONS & ANSWERS
Q. Why is our church involved in Operation Joash?
A. The ultimate goal is to allow Sacramento Central to continue to be a viable agency in the hand of God for the building up of His kingdom and for the hastening of the return of Jesus. Working together will allow us to discover and act upon God's will in our lives regarding material things. We will grow spiritually, both individually and as a church family, by applying God's methods for managing resources.


Q. How much are we trying to raise for Operation Joash?
A. We met our financial goal of $270,000 in Year 1. We met our financial goal of $165,000 for Year 2. We met our financial goal of $100,000 for Year 3. Our goal for Year 4, this year, is $72,000.


Q. How does the giving program work?
A. You are being asked to commit a sacrificial pledge again for Year 4 of Operation Joash.

We anticipate that this will be above and beyond your normal giving to Central's budget

, which must be maintained at all times.


Q. Will we be asked to pledge publicly?
A. No. Pledges are to be made at home. You are asked to return your pledge card (request one to be mailed to you or pick one up at the church). You can mail it to the church, drop it in the church mail slot, or bring it to the sanctuary hostess desk on Sabbath morning.


Q. When will my pledge contributions begin?
A. As soon as you have determined what your gift will be and submit your pledge card.


Q. How do we make our contributions to Operation Joash?
A. You can put your gifts in the church tithe envelope under Operation Joash, or donate through our website here (credit card and recurring payment options are available).


Q. Can I change my pledge later on?
A. Yes. Some will be blessed so that they can increase their pledge. Unforeseen circumstances might force some to lower their pledge.


Q. If I should fall behind on my pledge will the church make efforts to make me pay?
A. No. The purpose of the pledge card is so that the Strategic Planning Committee will know what the approximate dollar amount in contributions might be so that they will be able to know how and when to proceed with the stated goals and objectives.


Q. Can I give assets other than cash?
A. Yes. There are tremendous tax advantages in giving assets other than cash. Those might be stocks, bonds, property, or other holdings. Please email treasurer@saccentral.org if you have questions.


Q. How can I become better acquainted with Operation Joash?
Pledge cards can be mailed to you upon request or picked up at the church.